RESIDENTIAL LOCKSMITH SERVICES
We Provide Residential Services for all your home Locksmith needs
When you need a locksmith to come to your house to install your digital smart lock we are here for you. We are fully stocked with tools and equipment to be able to take care of any residential locksmith services situation whether you got locked out of your house or need your locks repaired.
Our house locksmiths will be able to rekey your front door or any of the locks in your house whether it is a deadbolt lock, door knob, or sliding door. We are able to provide you with a spare set of keys and can replace damaged locks.
We regularly help residents of London with Lock picking, lock rekeying, lock replacement, lock installation, lock repairing and a variety of other services.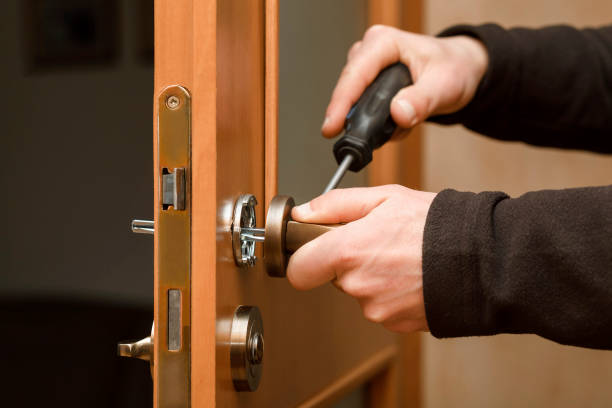 The Best Residential Locksmith Services Technology in London
Criminals use the most updated technology to breach your privacy. Your home security should be able to protect you from these dangers.
Your safety depends on our materials and labor, so we use state-of-the-art equipment in our work.
Our technicians are trained to provide the highest level of protection for your home. We can fix all your residential needs, with customer satisfaction as our top priority.
Some of our main services include:
Lock Installation
Door Unlocking
Lock Repair
Deadbolts, Padlocks
Digital Door locks
Mailbox Lock Services
Cabinet Lock Services
Electronic/Smart Lock Repair
Rekeying
Broken Key Extraction
Lock Changing
Electric/Smart Lock Installation
When you're ready to rekey your new or current home, install an alarm system, or replace your home keys, call LOCKSMITH SERVICES LONDON for all your security needs.
When You Work With Us, You Get Satisfaction
Our customers in and around the London area recommend us to their friends and family. That's pretty impressive word-of-mouth advertising.
Most of the reason we've quickly become London go-to locksmith is our professionalism. Our locksmiths are highly trained and qualified, but they're also friendly and customer-oriented.
LOCKSMITH SERVICES LONDON provides you with a licensed and local locksmith at your service. Our work is professional ensured for your safety and peace of mind.
Other benefits of LOCKSMITH SERVICES LONDON include:
Quick response times of 30 minutes or less, guaranteed
On-time scheduling
State of the art locksmith equipment
24/7 availability
Prompt, safe emergency services
Call Us Today! We Serve London and Surrounding Areas!
When you are at your home or away from it, you don't have to worry about security. Let us rekey your windows and doors, install a master lock or home security system, and fix any broken locks. Our fast, efficient, mobile technicians will get the job done without disrupting your day.
For all your residential, automotive and other security needs, call Locksmith Services London. We will respond within 30 minutes, listen to your needs and discuss how we can help you solve them.
Contact our 24/7 residential locksmith services in London now to schedule an appointment or book an emergency service.
We are here for you!
Tell us what you need and a lock smith will get back to you within minutes. You can also text message us.
Give us a call or leave a message above!
Our professional technicians work to provide customers with quick, efficient emergency locksmith services. We offer 24-hour emergency locksmith services seven days a week and guarantee a response time of 30 minutes or less. LOCKSMITH SERVICES LONDON technicians are trained and use state of the art equipment to get the job done well and in a short amount of time.
You can count on Locksmith Services London 24/7 every time you need a local expert locksmith near you in London.
We proudly provide mobile locksmith service like in the following areas:
Croydon | Sutton | Merton | Wandsworth | Havering | Enfield | Barnet | Full London